Overview of the of the top 6 Spring Summer '19 trends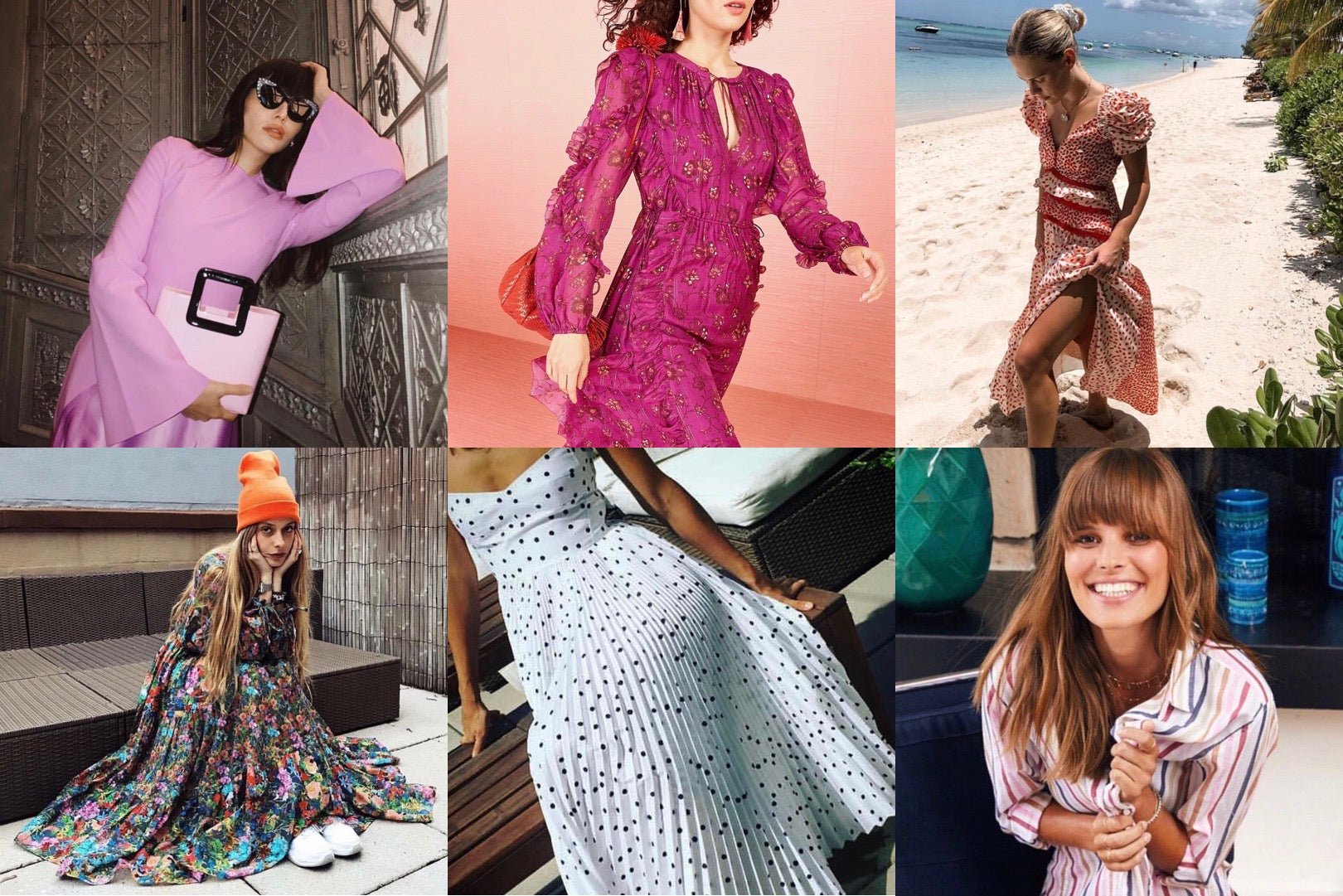 Spring Summer 2019 brings a fresh and feminine outlook to fashion! We have identified the top six most wearable trends that are must haves for your wardrobe! Florals, the biggest trend you'll see for Spring, bring happiness and a hope for new beginnings.  These prints and other patterns continue to be mixed and look to stripes for a bold contrast. Interesting sleeve details are still big for Spring, as well as embroidery, lace and pretty pink. We still love our midi and maxi dresses for both boho day dresses through to cocktail attire. Additionally, we've sorted some of our favorite ladylike pieces into a tongue in cheek category we've called "country club", but of course incorporate as little or as much as you like into your existing wardrobe to make it your own.
+++BREAK+++
Click on a trend (in the left menu) for a breakout of each trend.+++BREAK+++
There are no products in this view.